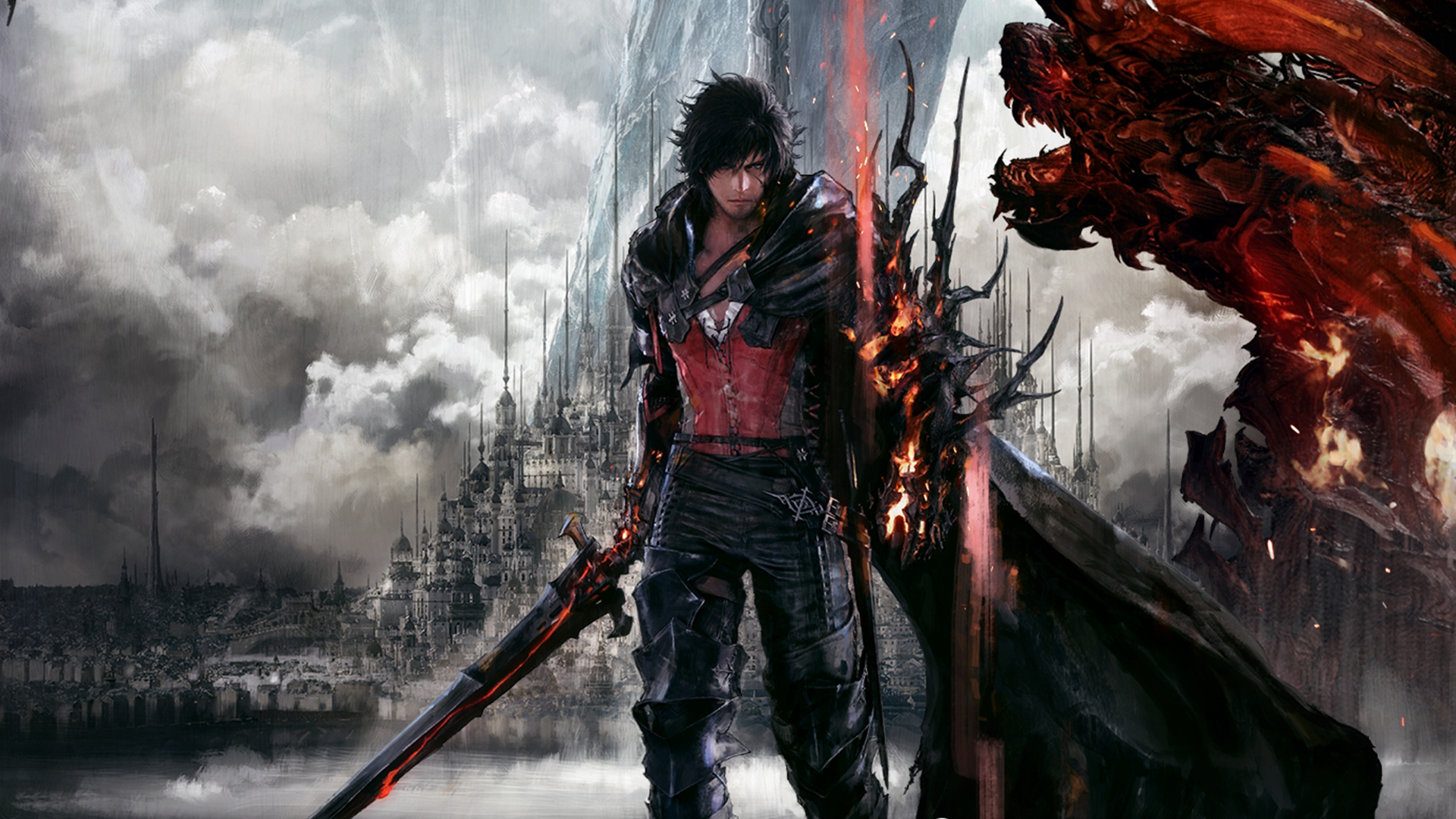 We haven't seen much of Final Fantasy 16 (XVI) since the initial reveal, but according to producer Naoki Yoshida, things seem to be going well. Speaking in a recent interview, he confirmed that the development "is in the home stretch".
Coming from an unusual source, Yoshida made this latest revelation in the free UT magazine from Uniqlo, a Japanese clothing store that is currently collaborating with Final Fantasy. As spotted by Twitter user alverich_ff14 (translated by VGC), Yoshida said "Currently, the development of the latest title, Final Fantasy 16, is in the final stretch."
Yoshida advises that it won't be the same as the MMORPG Final Fantasy 14, explaining "As a single-player game, Final Fantasy 16 aims to unify the story and gameplay experience. Unlike online games, which represent multiple players at the same time, Final Fantasy 16 has an individual focus, which makes the story more immersive, and I think the story got quite deep.
Continuing, Yoshida also expressed hope that it will appeal to "adults who have grown up, understand the rules of society and have moved away from Final Fantasy, thinking that "the real world is not as simple as a video game. ". I remember the enthusiasm they had back then. That's what we keep in mind when making this game."
Ff トランプ 欲 し さ に 素早く ユニクロ に t シャツ 買い に 来 けど けど こ の ペーパー に 吉田 コメント ある 吉田 ファン ファン は 貰っ て と いい ???? ???? ???? ???? ???? ???? ???? ???? ???? ???? ???? ???? ???? ???? ???? ???? ???? ???? ???? ???? ???? pic.twitter.com/0Ooliflja7April 29, 2022
See more
Yoshida has previously confirmed that there will be another revelation for Final Fantasy 16 in the spring of 2022, after news development was delayed due to Covid-19. Given the source of this update, it seems unlikely that a free clothing magazine was what he had in mind for this, although stranger things have happened.
It's worth noting that Square Enix launched a 35th anniversary website in March and, most importantly, teasing more news about upcoming releases soon. Keep in mind this could also refer to Final Fantasy 7 Remake Part 2, but with Stranger of Paradise: Final Fantasy Origin now out, we hope to see one or another game coming soon.
Where is Final Fantasy 16?
We don't have a confirmed release date for Final Fantasy 16 at this time. Since that first reveal trailer in September 2020, we haven't seen much of Square Enix's next planned mainline entry. We know it's currently exclusive to the PS5, but previous rumors have suggested that, like Final Fantasy 7 Remake, it might just be a timed exclusive for the console.
They took a closer look at these new characters, the world of Valisthea, and the artwork in October 2020, but the news quickly died down after that. More reveals were expected in 2021, although last December Square Enix admitted that wouldn't happen, confirming that development had been delayed for six months.
Speaking at the time, Naoki Yoshida said: "Last time we spoke, I promised to have more information on Final Fantasy XVI sometime later in 2021. However, I have regret to inform you that I will not be able to deliver on this promise as complications from the ongoing Covid-19 pandemic have delayed development of the game by nearly six months."
If development is this close to completion, chances are we'll soon find out when it will launch. E3 may not be happening, but that's not stopping publishers like Microsoft from preparing presentations next month. So if last year is any indication, we might hear more soon thanks to a new Square Enix Presents.