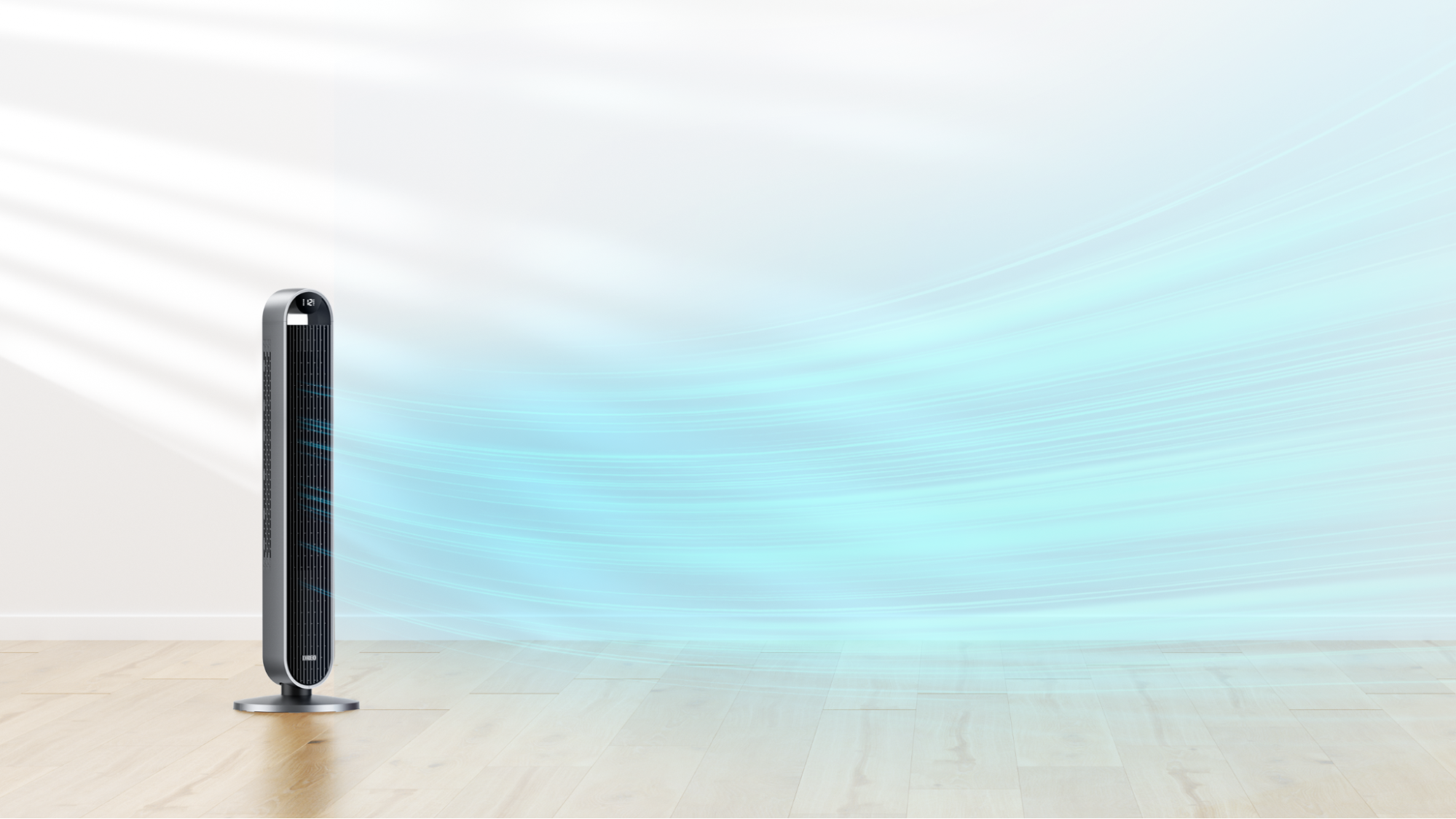 Mothers' Day? Fathers Day? An upcoming birthday? Finding a great gift for someone is always difficult, but you have a solid seasonal option ahead of you with the Dreo Pilot Max Tower Fan.
Now, you might be hesitant to buy a device for someone. After all, devices usually take up a lot of space and use a ton of electricity, right? That's actually part of what makes the Dreo Pilot Max a great gift. It's a powerful tower fan that will get your friends or family back into the heat for the summer without using a ton of electricity or taking up a lot of space.
As a tower fan, the Dreo Pilot Max just needs a little floor space. Its height does the heavy lifting with a 42-inch turbine fan that creates a huge column of moving air that your typical box or pedestal fans would struggle to meet. The fan can move 1,475 cubic feet of air through it every minute, so you'll be delivering airflow. And air circulation is key to staying cool in the summer heat.
Your gift recipient will be able to dial in anything from a soothing breeze so quiet they could sleep to a mighty 26ft/second gale that will never let the summer heat linger on him. A 120-degree oscillation range and 32-foot blowing range allow the Dreo Pilot Max to cover even massive rooms with its cooling airflow.
The Dreo Pilot Max also has a sleek design that will give your recipients' home an extra touch of class. The power it uses will also blend nicely into their electric bill – it's a gift that keeps on giving. Running the fan for three months on its lowest setting would only cost a little over a dollar. The fan also includes a sleep timer, so it won't accidentally stay on that long.
While normal fans tend to gather a ton of dust over time and become eyesores because they're so hard to clean, the Dreo Pilot Max has a removable grille that makes cleaning a breeze. If your gift recipient uses a classic ventilator, this quality of life upgrade alone might be enough of a gift before you even consider all the other great aspects of the Pilot Max.
If you want to keep your loved one cool this summer (and maybe yourself when you visit), you can pick up the Dreo Pilot Max from Dreo directly or find it on Amazon or of walmart.