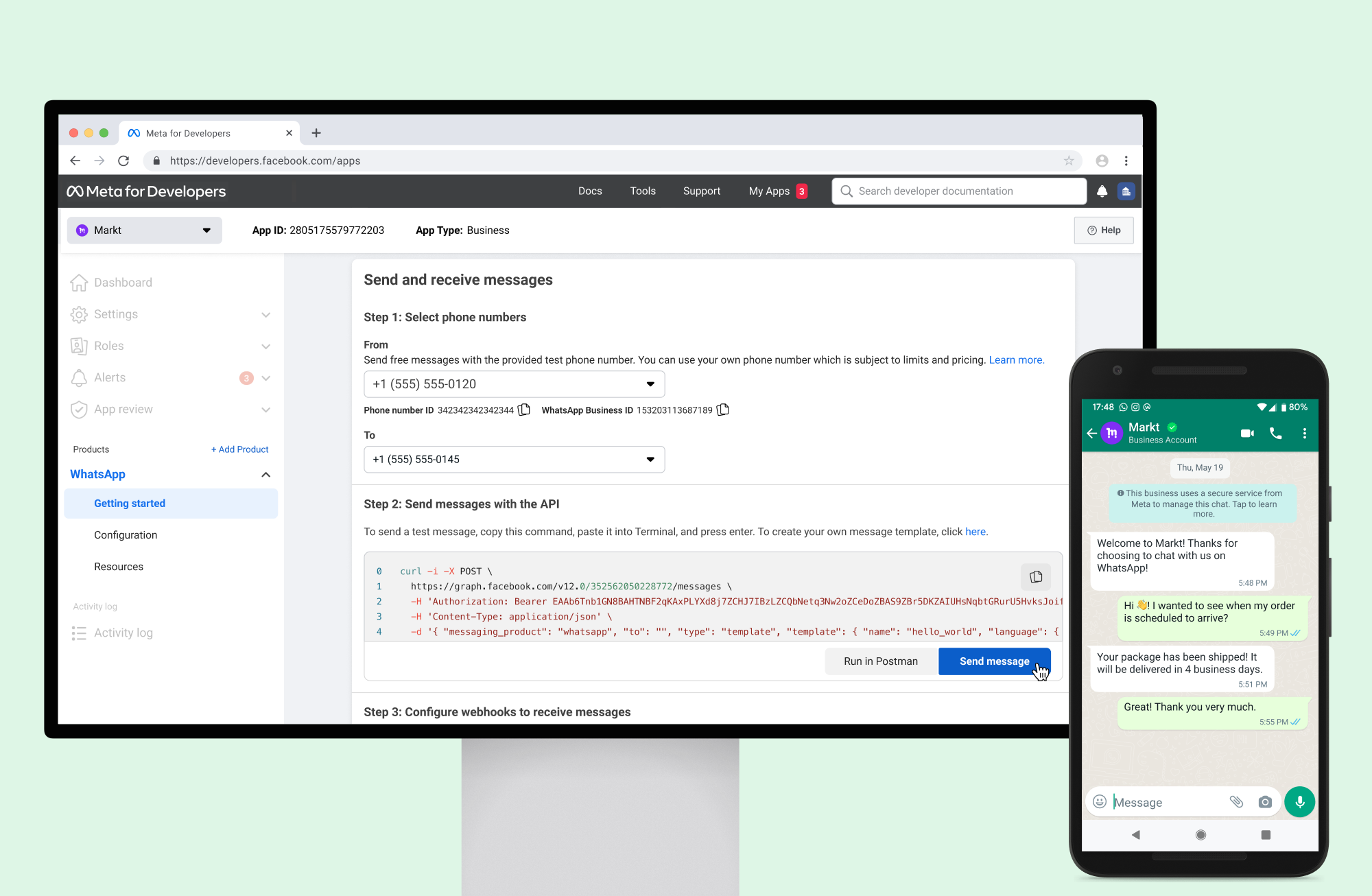 With over two billion users worldwide, WhatsApp is widely regarded as one of the best messaging services, and for good reason: it's encrypted, fast, simple, and ad-free.
But parent company Meta has to make sure the service continues to make money and has been exploring various avenues for some time, especially with its large business user base.
In a blog post, WhatsApp introduced several new features aimed directly at businesses, led by the WhatsApp Cloud API, which has been in beta testing since last year.
Milestone
"Today we are taking an important step to make WhatsApp available to any business of any size around the world by offering free and secure cloud hosting services powered by Meta," the company said.
"With this new API, we have reduced startup time from months to minutes so that businesses and developers can quickly and easily access our service, rely directly on WhatsApp to further personalize their experience and increase speed. which they can respond to their customers."
Essentially, the tool is a cloud-based version of the WhatsApp Business API. The goal is to make WhatsApp a fundamental part of the technology stack for businesses, which will eventually result in paying customers who, above all, are not end users. This makes a lot of sense, especially since WhatsApp has always been ad-free.
WhatsApp explicitly seeks small businesses with the cloud-based API, having successfully attracted larger businesses with the full-fledged Business API. Because Meta will host everything, there are no additional server fees or hassles.
The future of messaging
With plenty of WhatsApp alternatives hot on its heels, the messaging service needs to stay fresh and generate revenue without alienating its user base.
During the WhatsApp Conversations event, Mark Zuckerberg highlighted the promise behind this strategy for WhatsApp.
"The best business experiences meet people where they are," he said. "Already more than a billion users log into a business account on our messaging services every week. They ask for help, search for products and services, and buy anything from big-ticket items to luxury goods. every day."
"And today, I'm thrilled to announce that we're opening WhatsApp up to businesses of all sizes around the world with the WhatsApp Cloud API."
This is solid ground and one that is likely to work. WhatsApp has already signed big names for its Business API, including Vodafone and BMW.
Being able to quickly and conveniently message customers where they already are is a big win — and something Zendesk and other customer support tools should be wary of.