NordSecurity's encrypted cloud storage service, NordLocker, is expanding beyond consumers with the launch of its new commercial product aimed at protecting the corporate data of organizations worldwide.
NordLocker Cloud for Business supports all file types and offers secure and convenient login methods, including multi-factor authentication (MFA) as well as third-party logins from Google and Apple.
Much like its consumer offering, NordLocker's new commercial product prevents the loss or exposure of important files through the use of end-to-end encryption with encryption keys stored both on the device and in the cloud. NordLocker Cloud for Business also uses the world's best cryptography algorithms and ciphers such as AES-256, ECC and XChaCha20-Poly1305-IETF.
Product Manager at NordLocker, Aivaras Vencevicicus explained in a press release how launching an encrypted cloud storage service for businesses was the next logical step for the company, saying:
"We introduced NordLocker as a robust file encryption tool in 2019. Since then, the product has gone through some solid development phases and is now positioned as an end-to-end encrypted cloud storage option with an encryption solution. of files. It was only natural for us to go ahead and launch an encrypted cloud service for enterprise customers to provide a secure, convenient and cost-effective way to store and manage their data.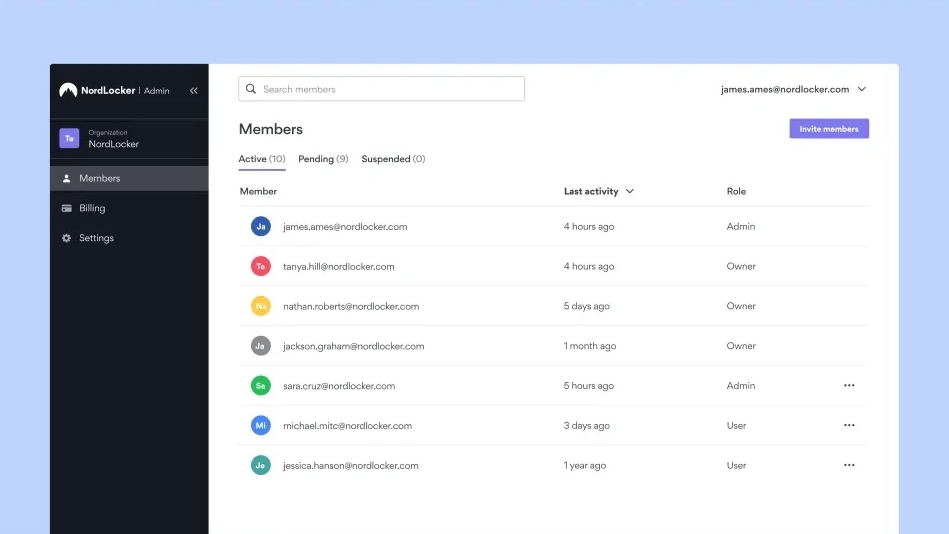 NordLocker Cloud for Business
NordLocker Cloud for business is easy to set up and does not require any additional infrastructure or advanced technical skills to deploy the company's encrypted cloud storage solution.
The service admin panel provides a centralized solution that allows enterprise administrators to manage all users in one place. At launch, administration features include license distribution as well as role and access management, although NordLocker plans to roll out account and file recovery, user groups, and user activity logs soon. users.
Every business user of NordLocker benefits from a Locker Share feature that allows colleagues to securely share entire lockers (encrypted folders) with members of their organization as well as outside partners. File sharing is also simple as users only need to enter the recipient's email address.
Companies can choose between two plans, but it is also possible to contact NordLocker directly to obtain a plan adapted to their organization. The cheapest plan costs $8.99 per user per month on an annual subscription and includes 500 GB of encrypted cloud storage, while the most expensive plan costs $14.99 per user per month and includes 2 TB encrypted cloud storage.