Recently I had the chance to test out the Panasonic SoundSlayer gaming speaker, or more specifically the Final Fantasy 14 branded version. And as an avid gamer of the popular MMORPG, I was eager to hear how the soundtrack -Eclectic sound from the game would ring through a bespoke speaker that's more than a little different from your traditional pair of headphones.
Panasonic's FF14 version of the device is the same GN01E neck-mounted speaker, however, it's adorned with Final Fantasy 14 iconography and features recognizable in-game sound effects when powering up the device. device or switching between different sound profiles.
First impressions of the Panasonic GN01E-FF were strong, thanks in large part to the excellent build quality and comfortable, lightweight fit. However, after testing the speaker on the PS5 and PC versions of Final Fantasy 14, as well as listening to music in general, the overall experience is rather disappointing.
Unbreakable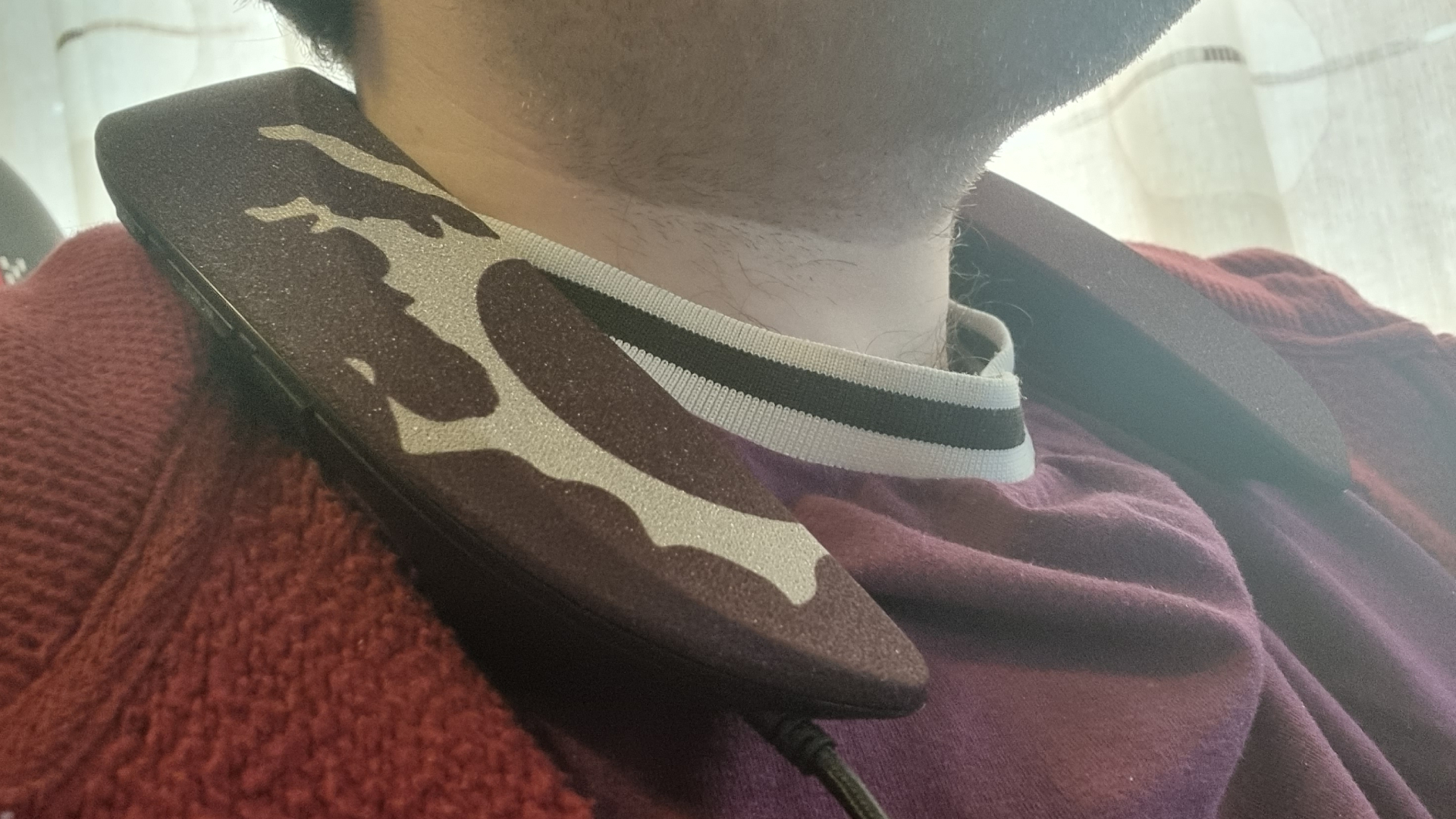 To answer the elephant in the room, yes, Square Enix has likely teamed up with Panasonic to deliver an audio product that Final Fantasy 14 gamers would enjoy, thanks in large part to the game's wonderfully diverse soundtrack. We have seen the two companies collaborate before with the SoundSlayer HTB01FF Limited Edition Gaming Speaker. In reality, however, the Panasonic GN01E-FF doesn't really look like it was designed for Final Fantasy 14 gamers.
As mentioned, this Final Fantasy 14 themed speaker is an existing Panasonic product, the GN01E, which means it has identical specifications, from its 4.0 surround sound channel speakers to the different sound profiles available. just by pressing a button. As such, that higher price of $249 / £199 for the limited-edition speaker gets you nothing but a whimsical logo and sound effects pulled straight from Final Fantasy 14.
The main advantage of using the Panasonic GN01E-FF, however, is the excellent build quality of the speaker. The device is incredibly light and easily rests around your neck, almost like a travel pillow. It's also comfortable – not once did the device strain my neck or put excessive pressure on my shoulders for long periods of listening. In this regard, the GN01E-FF can be considered a solid alternative to headphones, especially if headphones or earbuds can sometimes irritate your ears after long gaming sessions.
in balance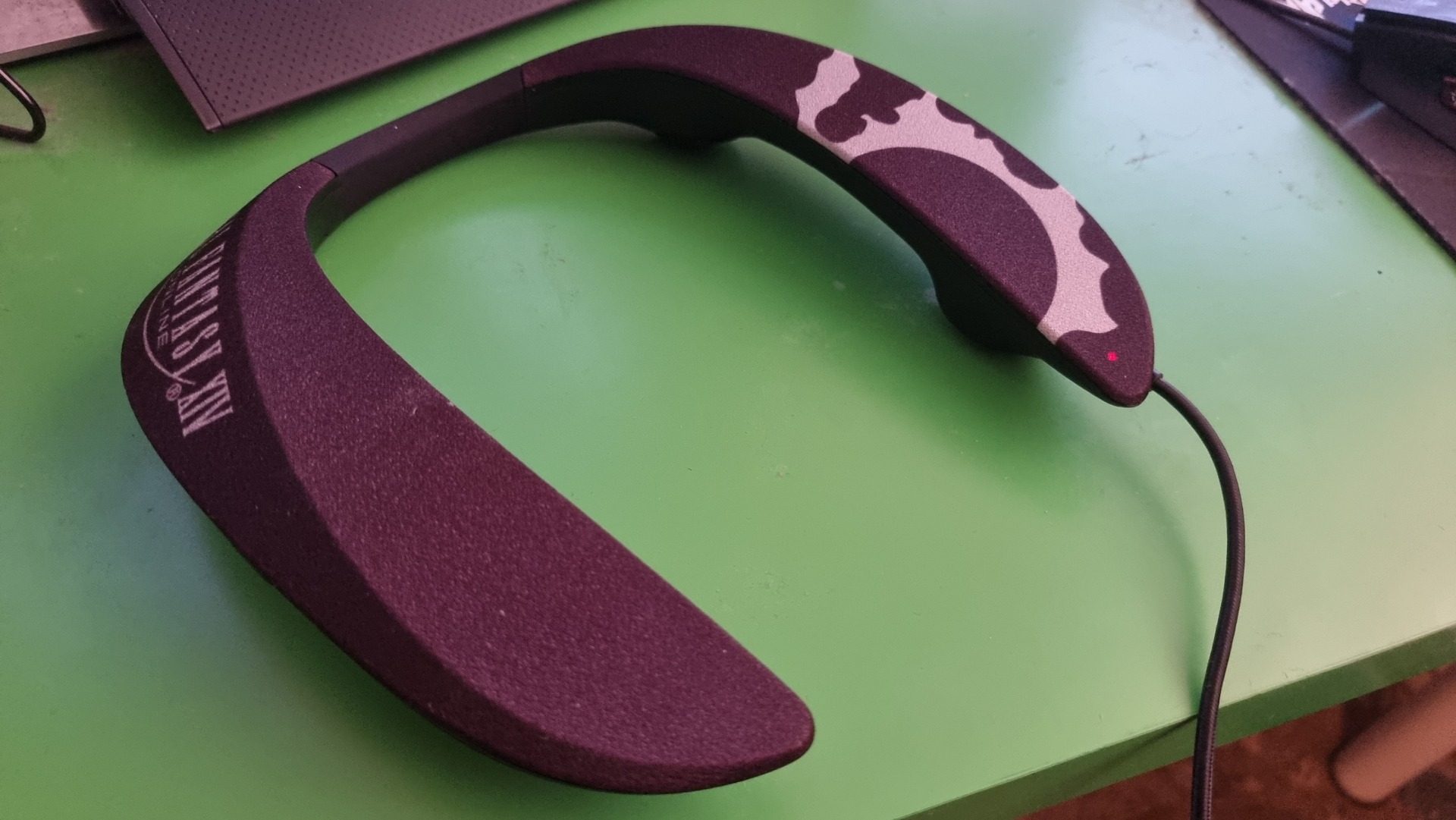 With excellent build quality to its name, the Panasonic GN01E-FF was therefore set up for a home run if it could nail the sound. But this is, unfortunately, where it all falls apart, as the audio quality of the GN01E-FF is serviceable at best. While some sound profiles like Stereo and RPG feature strong, pleasing bass, others often sound flat or cramped.
This was especially noticeable with some of Final Fantasy 14's heavy rock-infused tracks. they should be, while other notes weren't even picked up by the speakers at all. This meant that these usually adrenaline-charged tracks sounded more than a little muddled and slightly anemic.
Orchestral tracks like The Worm's Tail and Revenge of the Horde also drew attention to the Panasonic GN01E-FF's poor balance across all audio profiles, with normally pronounced backing vocals drowning out the mix of other playing instruments.
It's not all bad news, thankfully. Tracks with a pronounced single vocalist like In the Balance and Return to Oblivion sound great. The vocals are much clearer and cleaner than the backing instruments, so if (like me) you like to sing along to Final Fantasy 14 songs that have lyrics, then the Panasonic GN01E-FF portable speaker might be for you. .
Interestingly, Panasonic's portable speaker also has a microphone, allowing you to voice chat, but we wouldn't recommend it at all. In my testing, I found that the speaker didn't try to isolate my voice or dampen game sound while I or anyone else was talking.
This meant that the other person was virtually inaudible during gameplay, and even worse, my voice was accompanied by sudden explosions from the Final Fantasy 14 soundtrack. Still, voices were clear when no music was playing, so that the speaker presented a decent voice chat solution, as long as you weren't playing music simultaneously.
Echoes in the distance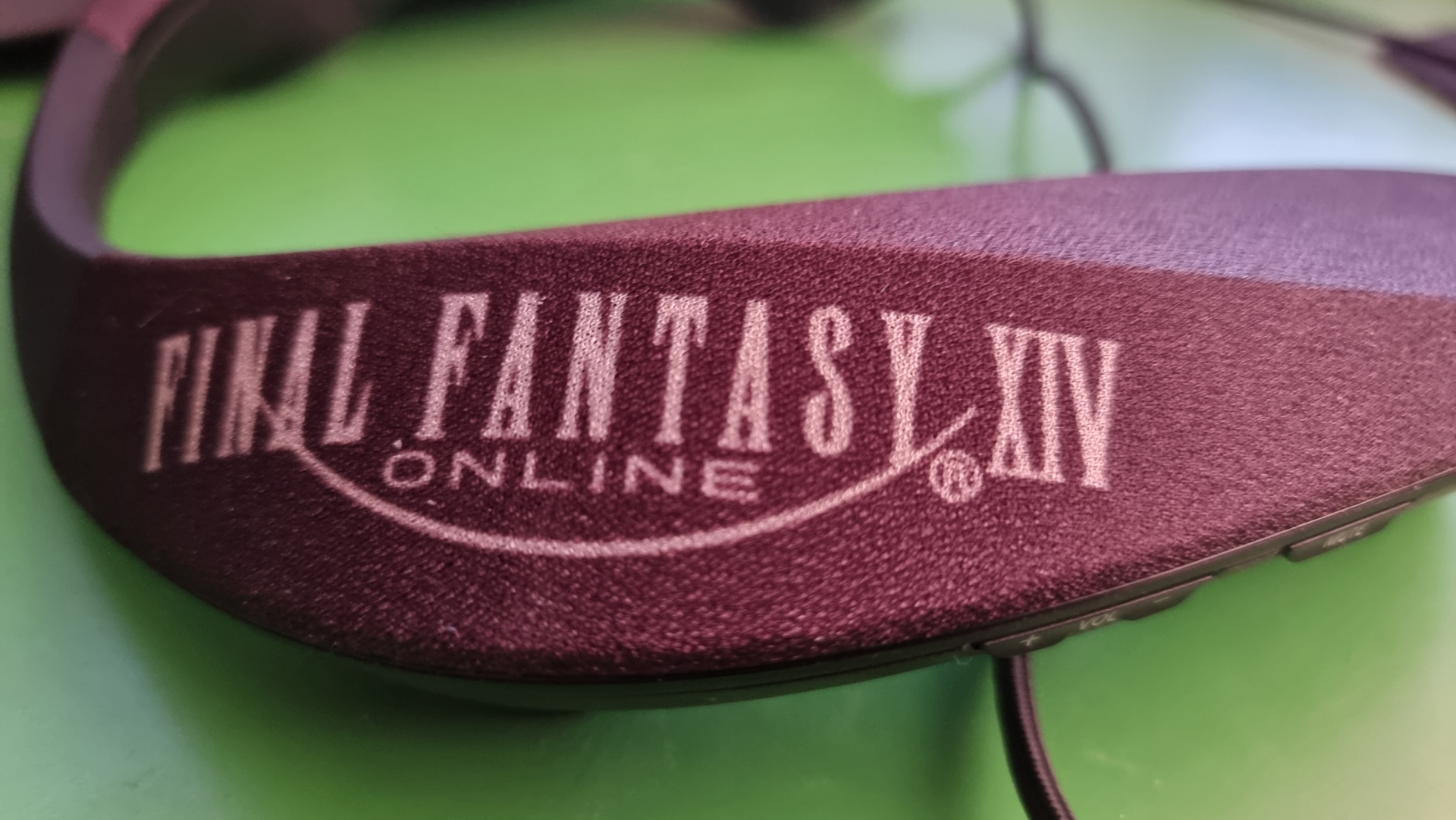 One last thing to note is that the Panasonic GN01E-FF fared much better on PC than on PS5. So much so that if you're only playing Final Fantasy 14 on console, I wouldn't recommend buying the speaker, especially when the PS5's 3D audio capabilities pair so well with the settings of Built-in game EQ.
On PS5, speaker sound is frustrating, even with volumes set to maximum in Final Fantasy 14 with PS5 audio settings. The sound from the speakers can be much louder on PC, which will allow you to get the most out of it, namely the superb bass and vocal clarity.
Ultimately, however, the Panasonic GN01E-FF neck-mounted speaker is a disappointment. The full muddy audio betrays the incredibly comfortable fit of the device. The relatively high price doesn't beat the best wireless headphones, which are a lot cheaper and sound a lot better, like Sony's last-gen WH-1000XM3 and even Sony's own Pulse 3D wireless headphones.
Even if you're a huge Final Fantasy 14 fan, I think you should steer clear of the Panasonic SoundSlayer gaming speaker. Its novelty quickly fades in the face of poor, muddy audio quality and virtually unusable voice chat while you listen to music. On PS5 and PC, I would still recommend your favorite pair of headphones over the GN01E-FF, which to part of me is a huge shame for a device that had so much potential.