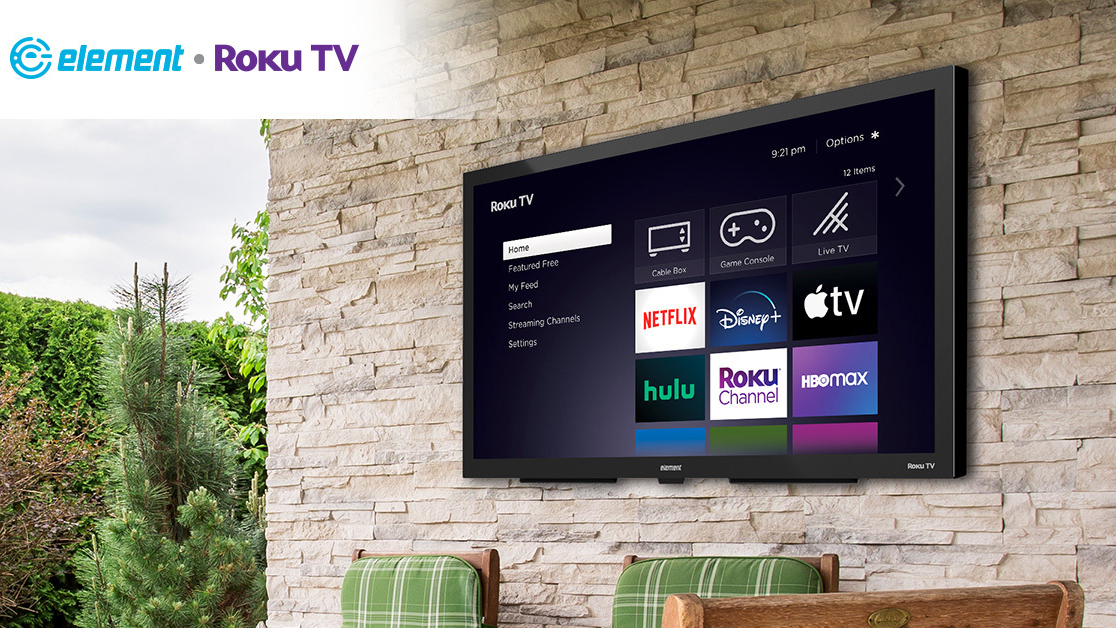 Roku has just announced its first-ever outdoor 4K TV, developed in collaboration with electronics brand Element. The Outdoor Element Roku TV has some pretty impressive specs, screen technology, and – perhaps most eye-catching of all – an astonishing temperature threshold in which the TV can operate.
Announced via the official Roku blog, the Outdoor Element Roku TV is a 55-inch 4K TV (currently that's the only size available) and can be purchased exclusively from Walmart for $1,299 (about £1,049/ AU$1,849). It's currently unknown if the TV will launch globally, but we reached out to Roku to find out whether or not a global launch is planned for the Outdoor Element Roku TV.
This price makes the TV a bit cheaper than many of the best 4K TVs on the market, including the LG C1 and Sony X90J. While being more affordable doesn't mean the Outdoor Element Roku TV is slouched in terms of specs.
The TV has an ultra-bright screen that Roku says is about two and a half times brighter than standard 4K TVs. On top of that, its Element-supplied anti-glare screen should be well suited for outdoor viewing, especially during the scorching summer months we're about to head into.
Throw in HDR10 support and, of course, the built-in Roku OS, and the Outdoor Element Roku TV might be something to look out for if the idea of ​​outdoor viewing appeals to you, or if you're just looking for something a bit different. 'a little different. of the norm.
Come Roku or shine
It looks like a very capable 4K TV, but perhaps the most impressive element of Roku's outdoor TV is its wide temperature threshold. Roku notes that the TV should be able to withstand temperatures between -4°F (-20°C) and 104°F (40°C).
If that's true, that means the Outdoor Element Roku TV should perform quite well in some pretty extreme conditions. Obviously, we'd err on the side of caution here, and wholeheartedly recommend against exposing an expensive 4K TV to such risky elements.
But it does mean that barring extreme weather disaster, it should be safe to leave the TV outside all year round. As long as it's suitably covered from rain and thunderstorms, of course. Although the frame of the TV is made from a weatherproof metal, it should be sufficiently protected against light rain, falling snow or even splashing water.