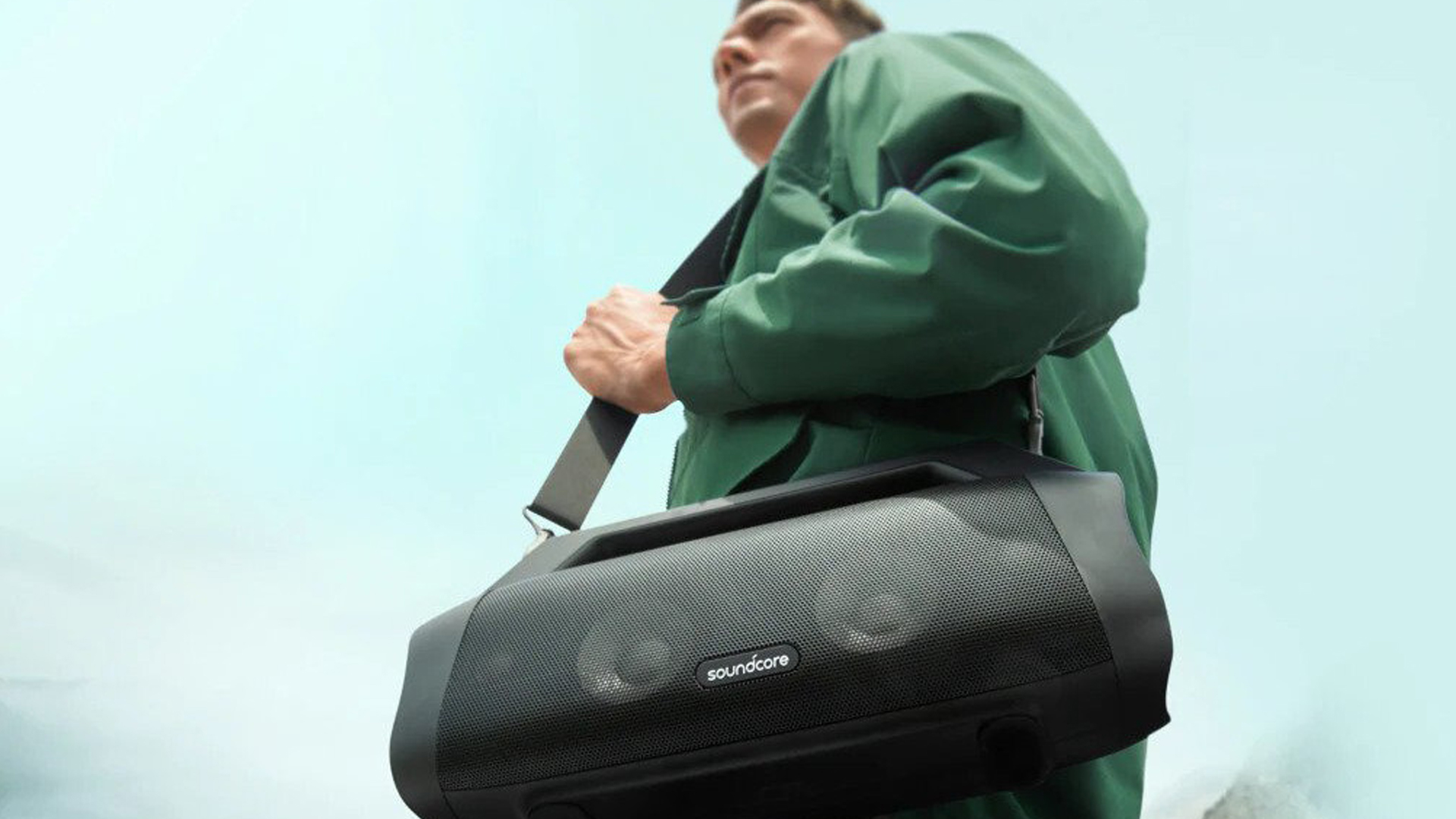 Soundcore is doing its part to revitalize the boombox.
The audio brand has unveiled its next party speaker, the Movement arrow Morewhich is more powerful than its predecessor.
Through its two 30-watt woofers and two 10-watt tweeters, the speaker can produce 80-watt sound. This makes the Boom Plus louder than 2021's Motion Boom, according to a Soundcore representative.
The Motion Boom Plus sports the same type of titanium drivers and BassUp feature as the older model, but also adds PartyCast 2.0 and a protection class IP67. But all this comes at the expense of battery life, even though it has a larger 13,400mAh battery.
Instead of lasting 24 hours on a single charge like the old model, the Motion Boom Plus now lasts a slightly shorter 20 hours. The Boom Plus is also heavier at 5.29 lbs (2.4 kg) and comes with a strap for easier carrying.
New features
Soundcore's PartyCast 2.0 technology allows Boom Plus to connect to over 100 individual speakers and sync music between devices. Some of Soundcore's speakers, like the Flare 2, have a light on top that will also sync to source music. All speakers connect to the Boom Plus via Bluetooth 5.3, which is the latest version of Bluetooth. Without going too far into the intricate details, version 5.3 improves the reliability of a Bluetooth signal while making it more energy efficient. The standard has better encryption to ensure other signals don't interrupt your music.
As for the IP67 rating mentioned earlier, that means the speaker is completely dustproof and can be fully submerged underwater, according to The Enclosure Company.
Return functions
Migration from the Motion Boom is the BassUp feature and the ability to charge devices via the PowerIQ charging feature.
BassUp is another one of Soundcore's proprietary technology features that the company says delivers "…unparalleled low-end intensity and power." However, if BassUp on the Boom Plus is anything like the Motion+, it's really not that powerful.
The Motion Boom Plus will go on sale starting May 30 with a discounted price of $141.99. You can pre-order directly by purchasing a $1 reservation.