Memorial Day mattress sales are slowly starting to kick off now that it's May, with the first deals from Bear and Helix already live. Most companies are still running extended sales for Mother's Day, but we expect them to follow suit and switch to the Memorial Day brand in the days and weeks to come.
A good Memorial Day mattress sale can save you up to several hundred dollars on a hybrid, memory foam, organic or cooling mattress from the best mattress brands. Traditionally, prices fall in May, before rising to their highest of the year during the summer and only returning to the same low levels in October/November.
We expect to see a similar trend again this year, but as inflation and prices soar, we're not sure we'll see the record price drops from previous Memorial Day sales this year. What we can tell you is that you'll only find the best Memorial Day mattress sellers in our roundup: We want to help where we can with the cost of living crisis, and we're extremely selective with the offers we show. here.
That means our list of the best Memorial Day mattress deals might be smaller than in previous years, but there will still be an option for everyone. We'll share our thoughts on each mattress and provide price analysis, so you can decide if a deal is the right one. When the quality is high enough, we'll also include a wider selection of budget mattresses. And if you'd rather research a deal's sale yourself, you'll find our expert shopping tips further down the page.
In the meantime, here's our pick of the best-selling mattresses available right now. Some of these are official Memorial Day mattress sales; others are very good deals where we don't expect prices to drop much more, if at all, by May 30 (which is why we haven't included the early sale of the Helix Memorial Day – we think prices will go down another $50).
Memorial Day Mattress Sales: Quick Links
3 of the best Memorial Day mattress deals
When is Memorial Day 2022?
Memorial Day always falls on the last Monday in May, so Memorial Day 2022 will be on Monday, May 30. It's a public holiday and a federal holiday, and many online and in-store retailers normally kick off sales to help you save on a wide range of products, including mattresses.
What is a Memorial Day mattress sale?
There are normally thousands of discounted products for Memorial Day, and mattresses are no exception. So, Memorial Day mattress sales are dedicated offers launched by retailers and manufacturers to help you save money if you're looking to buy a new mattress.
However, these savings aren't always the same – some brands and retailers offer either cash or free bedding, while others offer both. These are usually the best deals for value, depending on the cost of the bed you're considering.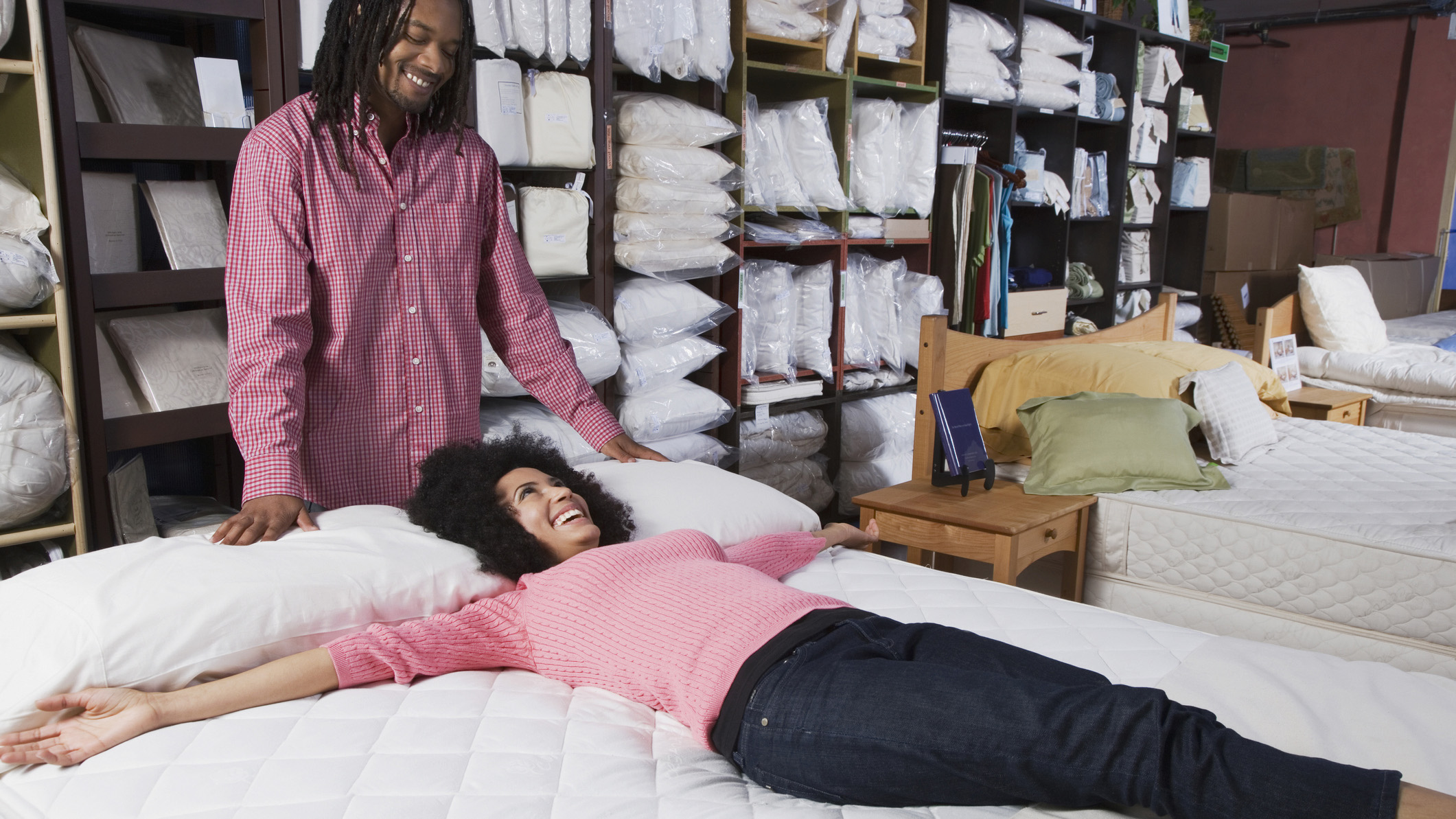 Is Memorial Day a good time to buy a mattress?
We've been covering mattress deals and sales for a number of years and have identified specific times of the year when you can get a good mattress for much less. Black Friday mattress deals are usually loaded with cheap mattress prices and free bedding giveaways, and these morph into Cyber ​​Monday mattress deals.
Apart from these two, Presidents' Day mattress sales in February followed by Memorial Day mattress sales in May are a good time to buy a cheaper mattress. Indeed, based on our research and analysis of trends over the past few years, prices tend to rise in the summer months before falling back in time for Labor Day in September.
So if you want or need a new mattress and you've missed all the big shopping events so far, the 2022 Memorial Day mattress sales are your next big chance to save on better sleep.
Where to find the best Memorial Day mattress sales
Based on past years, online and in-store retailers and manufacturers will launch sale offers in May. However, not all of them are worth your time, as some offers will only be slightly better than the sales offered most months.
That's why we've created this guide to help you sort out the best deals from the rest. We'll update it regularly as the 2022 Memorial Day mattress sales approach on May 30, and highlight which deals we think are worth buying and why. We'll do that by showing you:
The price before (the RRP)
The sale price
how much you save
How it compares to the brand's regular offerings
All the free gifts you are entitled to
We recommend that you only look at retailers and manufacturers that offer a mattress trial period that allows you to test out your new bed at home for at least 30 nights. This is the average time it takes to get used to a new bed.
Our other expert tip is to check that the brand has posted a clear return policy on their website or has one available for you to read in-store, as you should be aware of any small printouts. For example, some ask that you use a mattress protector on your mattress during the trial period to protect it from spills and stains. If you don't use one, you may not be able to return it if you change your mind.
Brands and retailers we know and trust include Avocado Green, Casper, Cocoon by Sealy, DreamCloud, GhostBed, Helix Sleep, Leesa, Mattress Firm, Purple, Nectar Sleep, Saatva and Tempur-Pedic, but there are has many more to consider on Remembrance Day.
Are mattress toppers and bedding also on sale?
Yes, you can normally find a wide range of bedding in the Memorial Day mattress sale. Many of the best mattress toppers are discounted and an instant way to improve the comfort of your existing bed if you don't have the budget for a new mattress.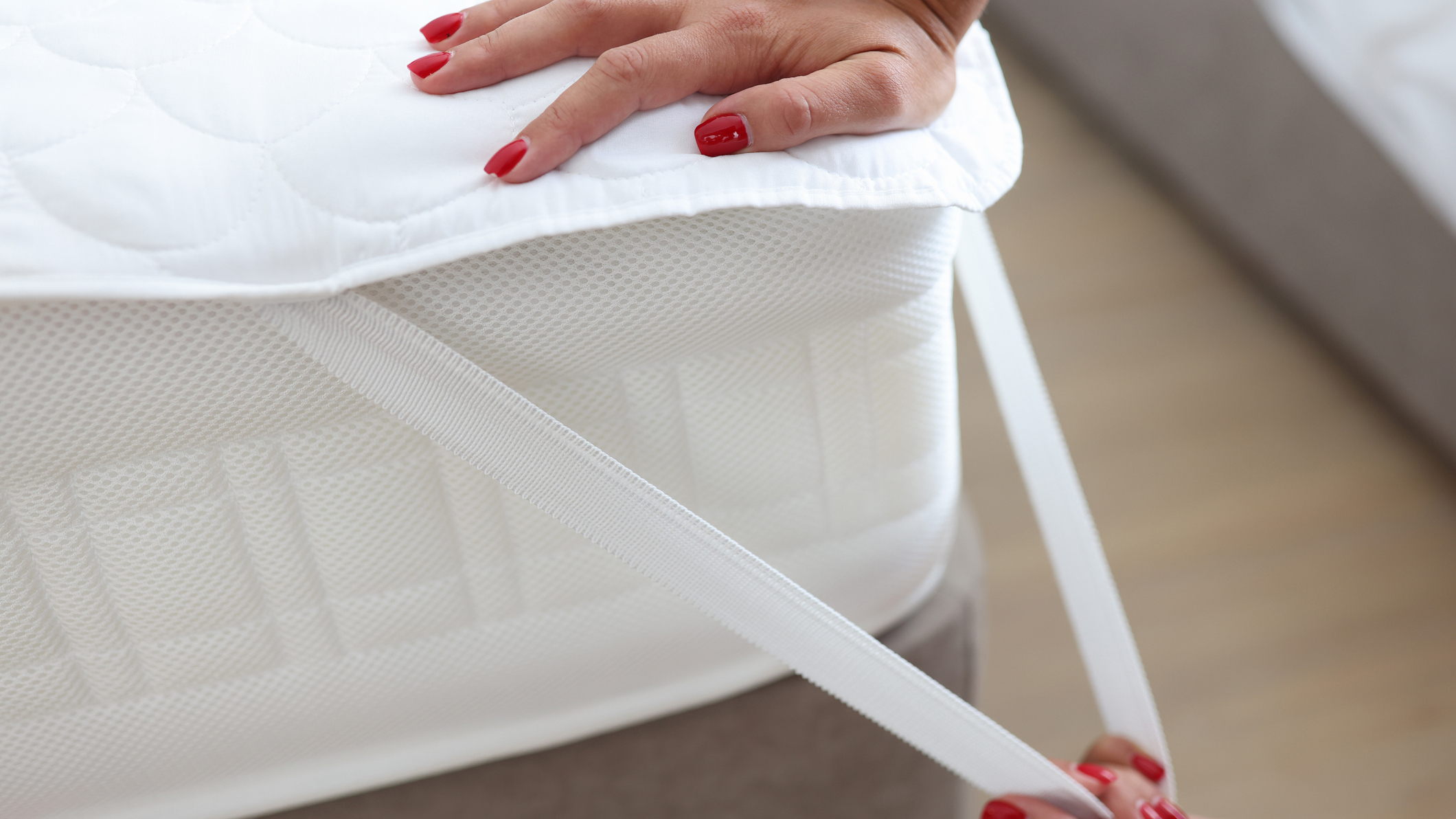 Other bedding items you'll find on sale include sheets, mattress pads, comforters, weighted blankets, and some of the best pillows for a more comfortable sleep. In recent years, we've seen brands and retailers bundle some of these bedding items as free gifts when you buy a mattress. Top brands to give you free premium bedding include Awara, DreamCloud, Cocoon by Sealy, Helix Sleep, and Nectar Sleep.
Memorial Day mattress sales are also a good time to shop for bedding that doesn't normally go on a discount. For example, luxury sleep brand Saatva is known for offering a sitewide discount ranging from 12-15%, which can be used on its blankets, pillows, mattress toppers, sheets and more. That said, a recent Saatva mattress sale offered the exact same discount, so we're hoping for a bigger saving from the brand in May.
What to Look for in a Memorial Day Mattress Sale
We've been telling you about Memorial Day mattress deals for a few years now, and there are two things in particular — besides free shipping — that we recommend looking out for before you spend a penny:
Risk-free mattress trial
Why it matters: A risk-free trial means you can test out your new mattress for an agreed period of time (100 nights is the average). If you change your mind during the trial, you can contact the brand to arrange collection of the mattress and a refund of your money. It's common for brands to ask you to sleep on the mattress for 30 nights before asking for a refund, as that's the average time it takes to get used to a new bed. The risk-free part means you won't be charged a fee for returns.
A clear guarantee
Why it matters: Trusted manufacturers always offer a warranty on their mattresses, and these range from 10 years to a lifetime warranty depending on the composition of the mattress and the brand you buy from. It's not enough for a brand to state that it offers a warranty – it should provide a breakdown of what that warranty does and does not cover so you know what to expect if you experience issues such as premature sagging. or loss of edge. Support.
Last Year's Best Memorial Day Mattress Sales
Memorial Day Mattress Sales Last Year: Memory Foam
Last Year's Memorial Day Mattress Sales: Hybrid
Last Year's Memorial Day Mattress Sales: Organic
Check out more early-stage deals with our roundup of the best Memorial Day sales going on. If you're interested in other great deals, you can see the best Memorial Day appliance sales and the best Memorial Day TV sales.