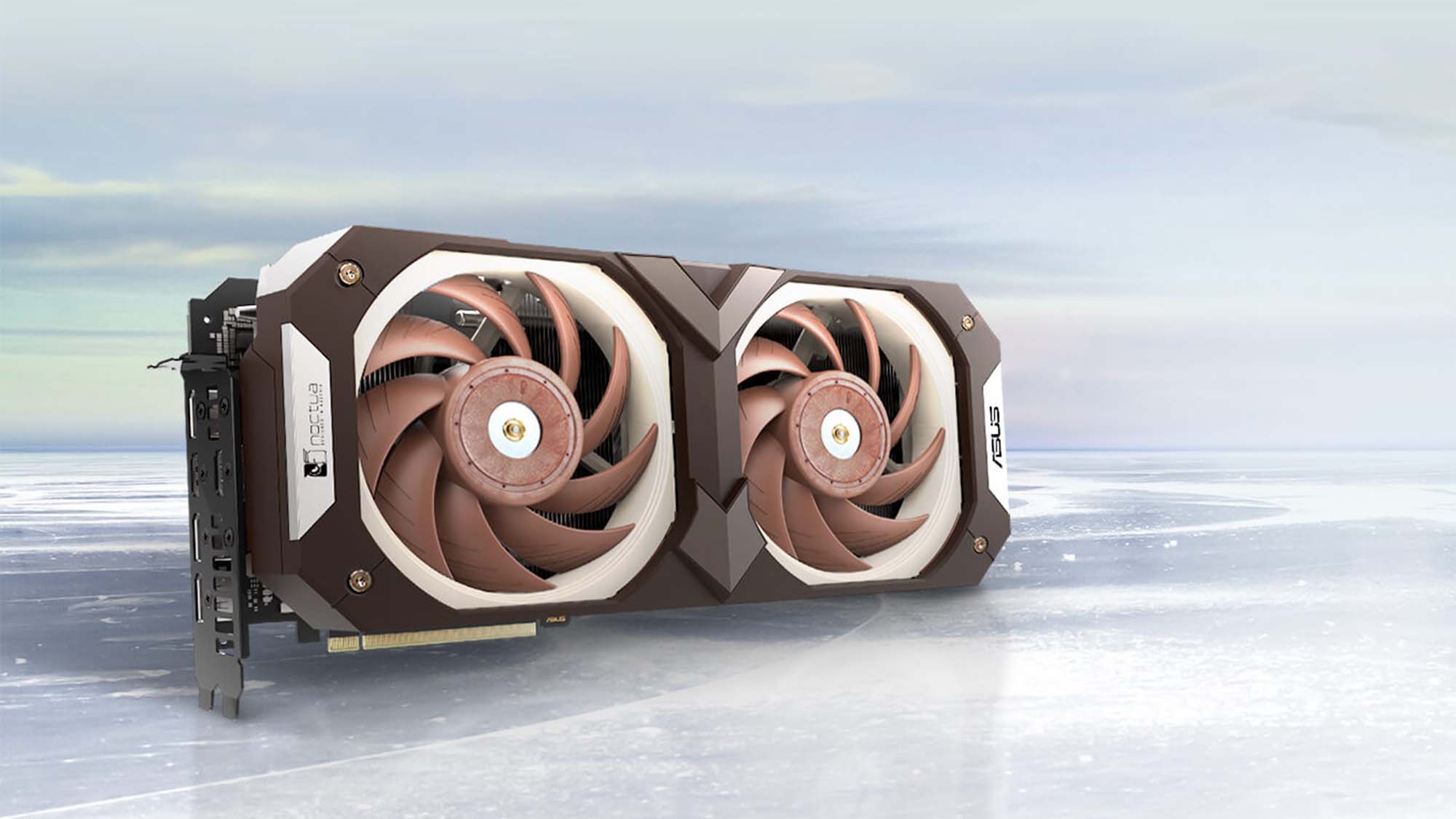 Noctua, known for its hyper-quiet GPU and CPU cooling fans, will add them to the new Asus GeForce RTX 3080 Noctua Edition, which promises to be "the quietest card" in its class.
The 92mm fans normally found on the standard RTX 3080 have been replaced with two 120mm NF-A12x25 fans. This new model was born after the success of last year's model, the Asus GeForce RTX 3070 Noctua Edition.
Noctua worked with Asus to create the new RTX 3080 Noctua Edition by increasing the size of the graphics card heatsink. The company has also included benchmarks to show how the RTX 3080 outperforms the Asus TUF model in thermal and noise levels.
Although the Asus GeForce RTX 3080 Noctua Edition is slated for release next month, no pricing information has yet been released.
Analysis: Disadvantages of the silent fan
While these fans are pretty good at their job, it does require a bit of setup to maximize its potential. For example, a nice, spacious PC case with strong airflow is needed, along with other complementary components that balance out the cooler.
Also, GPUs and CPUs with silent coolers cannot be overclocked, otherwise there is a high chance of thermal throttling. You can add another large 120mm fan to avoid this, but depending on the PC configuration, this could defeat the silent GPU/CPU quiet feature.