Payment and checkout giant Square has unveiled its next generation of point-of-sale hardware as it seeks to help businesses recover from the effects of the pandemic.
New launches include a revamped Square Stand that offers smarter checkout options and one-click payment processing. Businesses can even place their own iPad in the holder to avoid paying for brand new hardware, unlike the previous version, which required a separate reader to accept card or contactless phone payments.
The new Square Stand even swivels, allowing your customers to pay quickly and securely without having to hand over a card or fiddle with a card reader.
Square point of sale
Offering businesses of all sizes an upgrade from the previous model, which was first introduced in 2013, the new Square Stand aims to provide merchants with the widest possible range of options for accepting payments.
In addition to the contactless options mentioned above, which include illuminated icons to show customers exactly where to press to make a contactless payment (opens in a new tab)there is also an integrated chip and PIN reader for customers wishing to make larger transactions, saving valuable space in small stores.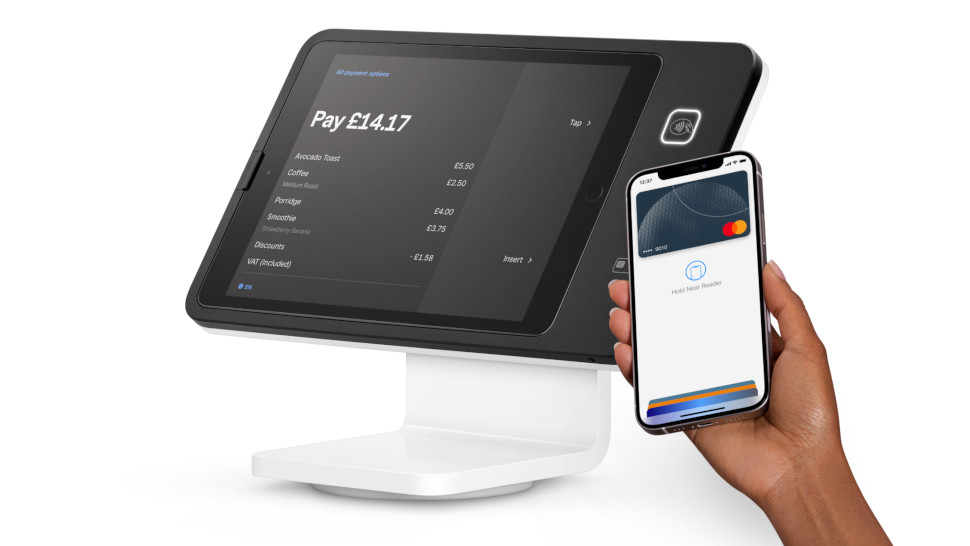 When making a purchase, the new Square Stand gives customers a faster, clearer checkout process that shows exactly what is being purchased, with clear summary and checkout screens, without the need for additional screens.
The stand is only compatible with certain iPad models, namely those manufactured in 2019, 2020 and 2021, alongside the 2019 iPad Air and the 10.5-inch iPad Pro model.
Sellers pay a flat rate for each contactless or chip+PIN transaction, no hidden fees or long-term contracts, and free access to the Square POS app.
"The way businesses and shoppers interact around the world has evolved exponentially since the launch of our original Square Stand," said Alyssa Henry, Head of Square.
"The new stand was built with the future of commerce in mind. Combining sleek design with powerful software, Square Stand offers sellers of all sizes, from boutiques to multi-location restaurants, a versatile command center for their business. Square Stand offers sellers an integrated way to meet the shopping preferences of today's consumers.
The new Square Stand will be available to order from June 2022, starting at £99/$149.